Saturday, March 04, 2006
DH: Van Os party adjourns to Doc's Bar & Grill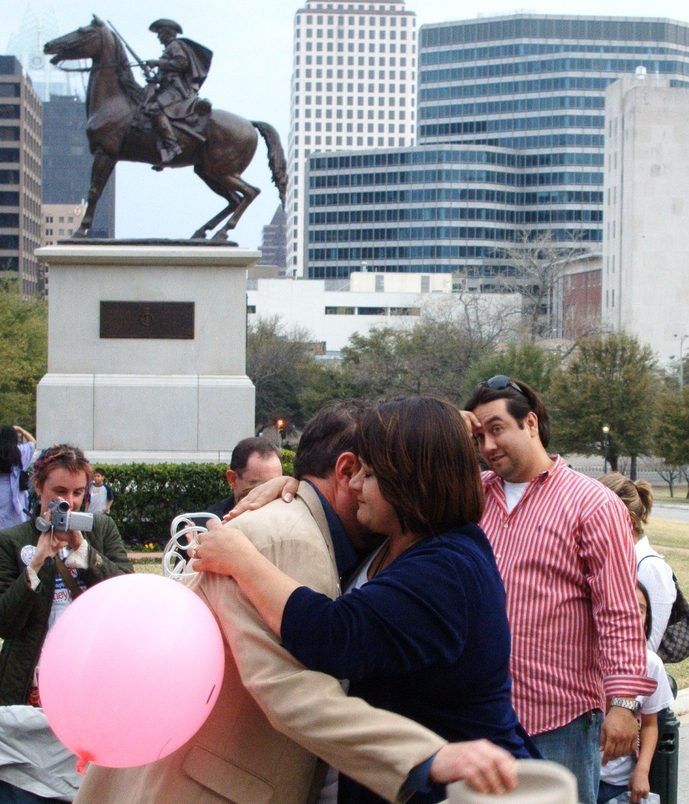 Austin - The Filibuster for Liberty conducted by David Van Os, Democratic Candidate for Texas Attorney General, ended at 6 p.m. today in front of the south steps of the Texas Capitol, with a hug for the candidate from his wife Rachel, right, and the party adjourned to Doc's Bar & Grill on S. Congress in Austin.


The political discourse experienced there has only improved.
And after 38 hours without sleep, the candidate finally went to bed.
Dave Haigler, Abilene, Texas
lawfirm webpage:
www.haigler.info

political blog:
http://demlog.blogspot.com
Donate to DemLog, a project of Marcus Comton (click on box below to go to PayPal and donate). Thank you very much: